An organization that trains more than 10,000 people
Welcome to the PKC AGRO family.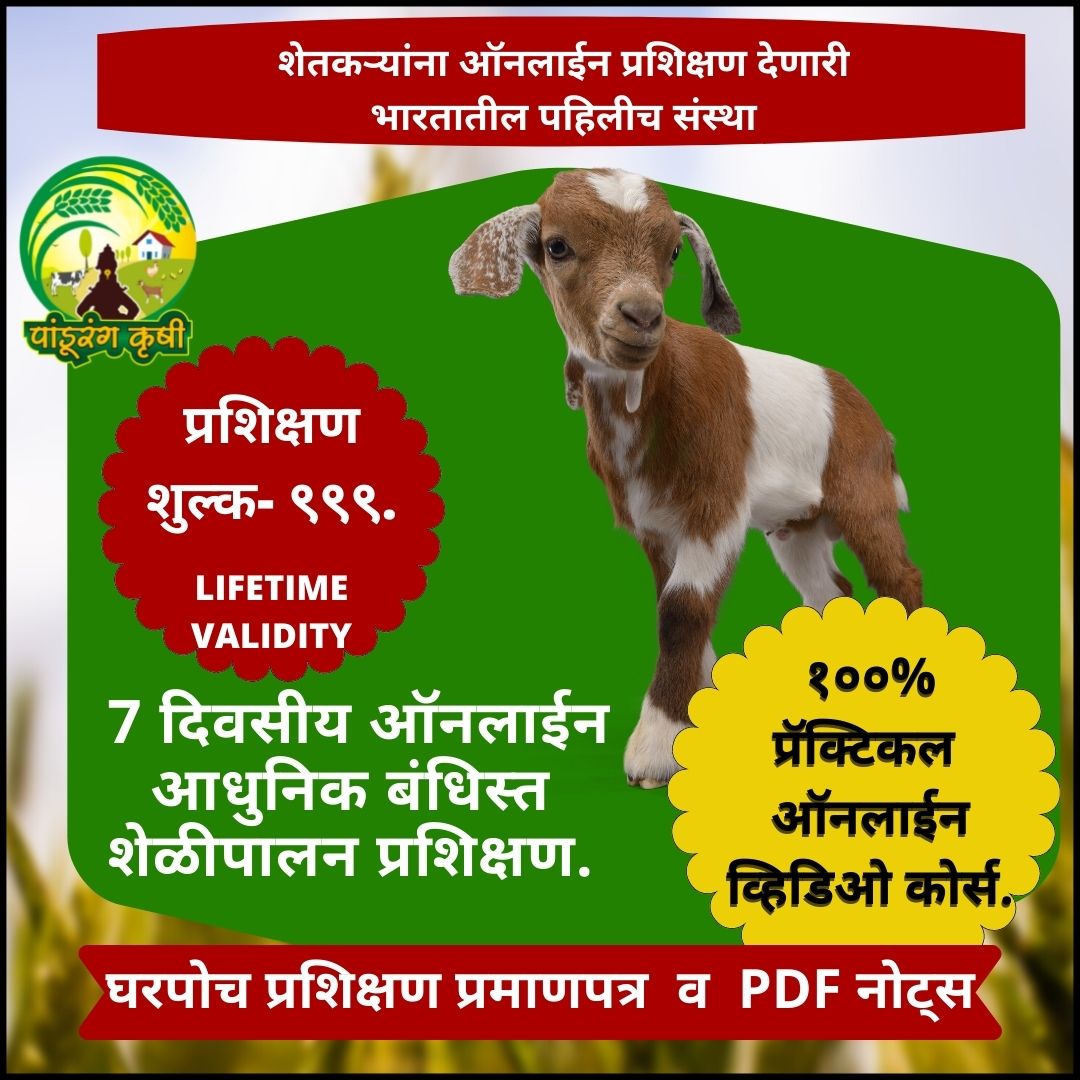 Through Pandurang-Krishi, we have been imparting training in various agriculture and agri-supplementary occupations for the last 9 years and it is a leading organization in this field. The institute has so far trained more than 10,000 farmers, entrepreneurs and employees in various fields like goat rearing, poultry rearing, dairy business, pulse mill, oil mill, fruit and food processing industry. The organization prepares bank-loan and grant project reports for all types of businesses. Through this online training, we will provide information and training to farmers on various agro-supplementary occupations. It is the first organization in India to conduct such an experiment.
Farmers should now turn to different industries, it is impossible to get economic freedom from conventional farming alone. Farmers are suffering due to continuous drought, barrenness, natural calamities, falling prices. Through this training, we will not only provide agri-supplementary business training to the farmers, but will also guide them on entrepreneurship skills and how to market their produce online.
It is said that farmers can grow but cannot sell, and in this modern age, marketing methods are changing, which is why farmers now need to be literate online. Profitable poultry business is a subject of introduction. We should now look at this business as an industry. Goat Breeding / Disease-Treatment of Goats, Construction of Sheds, Government Schemes, Procedures for Bank Loans etc. Includes things.
We help farmers and businesses with proper guidance in project reporting and granting process, because the focus is not just on building the project but also on running it successfully. Goat Breeding / Disease-Treatment of Goats, Construction of Sheds, Government Schemes, Procedures for Bank Loans etc. Includes things.
The institute has planned a training program on how to increase the income by selecting good breed goats. Many schemes of 25% to 50% subsidy from state and central government are for goat rearing business, training certificate is required for this. Apart from this, goat rearing, poultry rearing, spirulina farming, dal mill, oil mill, NABARD, n. HB, Shed Net, Polly, House, Farm Ponds and more than 50 schemes are fully guided. However, as many people as possible should take advantage of the training.
What will you learn in Goat Breeding Training?
Introduction to Goat Breeding Importance of Goat Breeding in Rural Economy
Goat Breeds Goat Purchase
Goat management Goat insurance Goat diet planning
Project work planning (per day week month) Goat and sheep disease symptoms Vaccination and treatment Medicine used for first aid
Goat Breeding Planning Pregnant Goat Care and Raising of Goats
Documents required for captive goat rearing, project report and economics goat rearing loan project Required records in goat rearing
Entrepreneurial skills for successful goat rearing.
Online marketing of your agricultural products
Goat rearing register
Sample project report
If you have any problem related to the course, you can do WhatsApp on the number below.