An organization that trains more than 10,000 people
Welcome to the PKC AGRO family.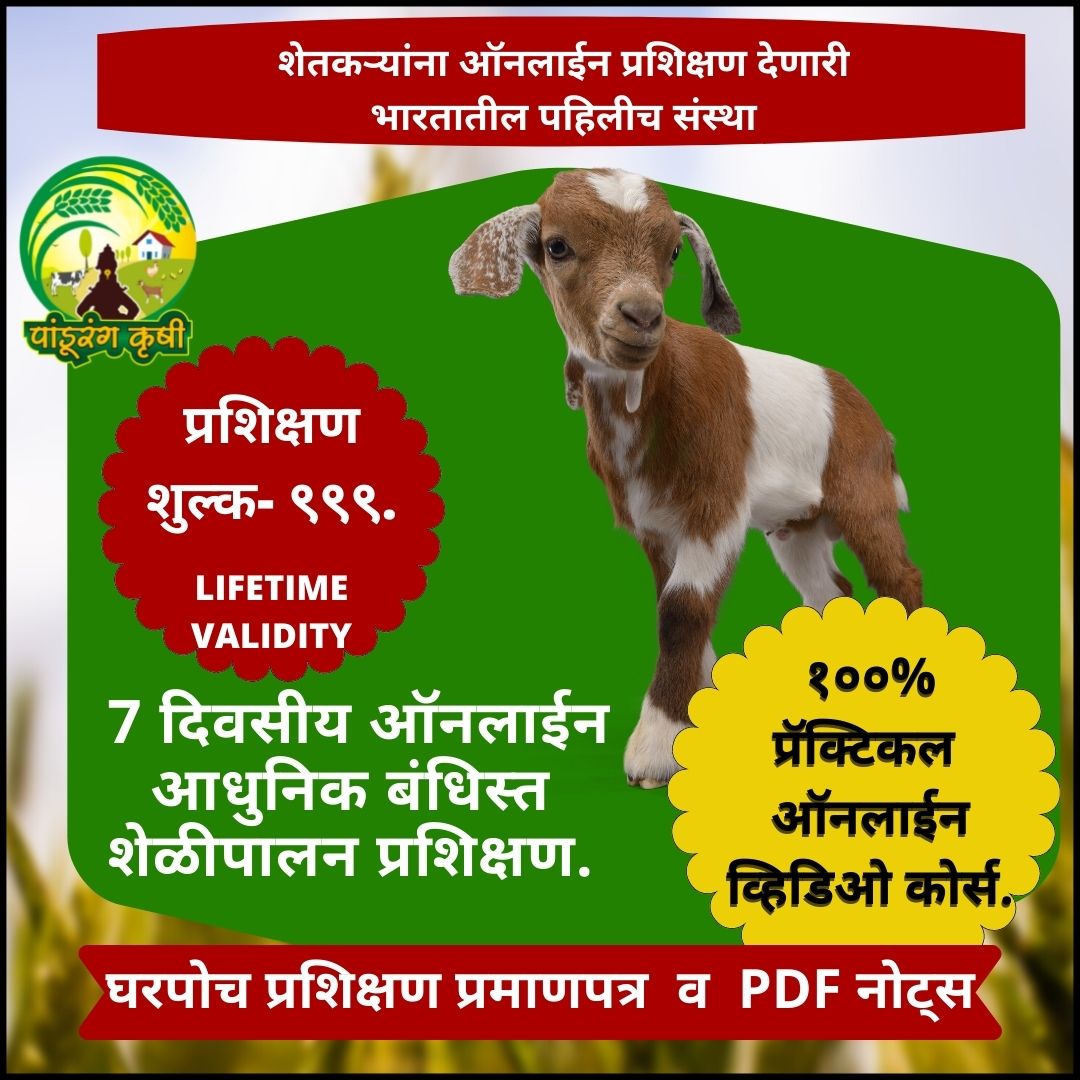 Through Pandurang-Krishi, we have been imparting training in various agriculture and agri-supplementary occupations for the last 9 years and it is a leading organization in this field. The institute has so far trained more than 10,000 farmers, entrepreneurs and employees in various fields like goat rearing, poultry rearing, dairy business, pulse mill, oil mill, fruit and food processing industry. The organization prepares bank-loan and grant project reports for all types of businesses. Through this online training, we will provide information and training to farmers on various agro-supplementary occupations. It is the first organization in India to conduct such an experiment.
Goat is a multi functional animal and plays a significant role in the economy and nutrition of landless, small and marginal farmers in the country. Goat rearing is an enterprise which has been practiced by a large section of population in rural area. Goats can efficiently survive on available shrubs and trees in adverse harsh environment in low fertility lands where no other crops can be grown. In pastoral and agricultural subsistence societies in India, goat is kept as a source of additional income and as an insurance against disaster. Goats are among the main meat-producing animals in India, whose meat is one of the choicest meats and has huge domestic demand. The emerging favorable market conditions and easy accessibility to improved goat technologies are also catching the attention of entrepreneurs. Due to its good economic prospects, goat rearing under intensive and semiintensive system for commercial production has been gaining momentum. A number of commercial goat farms have been established in different regions of
the country.
What will you learn in Goat Breeding Training?
Introduction to Goat Breeding Importance of Goat Breeding in Rural Economy
Goat Breeds Goat Purchase
Goat management Goat insurance Goat diet planning
Project work planning (per day week month) Goat and sheep disease symptoms Vaccination and treatment Medicine used for first aid
Goat Breeding Planning Pregnant Goat Care and Raising of Goats
Documents required for captive goat rearing, project report and economics goat rearing loan project Required records in goat rearing
Entrepreneurial skills for successful goat rearing.
Online marketing of your agricultural products
Goat rearing register
Sample project report
If you have any problem related to the course, you can do WhatsApp on the number below.